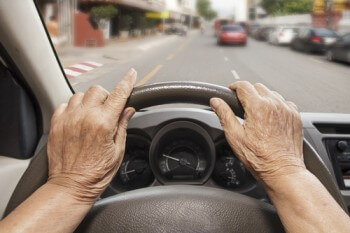 Category
Cars That Communicate to Prevent Accidents
We tend to think of car accidents, and the resulting injuries, as unavoidable. A personal injury attorney is familiar with the damage and suffering associated with traffic accidents, and we have seen our share of tragic occurrences in Mt Clemens.
However, improved technology in vehicles has reduced the severity of injuries caused by car accidents over the years. Seat belts, air bags, and other features in new cars have kept occupants safer in crashes.
Advanced braking systems and other engineering marvels have even allowed drivers to avoid potentially disastrous situations.
Can technology in cars someday prevent accidents altogether? Many engineers and researchers are working toward this ultimate goal.
One interesting project was recently launched by researchers from the University of Michigan.
The project, taking place in the Ann Arbor area, involves a year-long test of a new technology that allows cars to "talk" to each other. About 3,000 cars, trucks, and buses were fitted with communication devices.
Through the devices, vehicles can share information with each other, such as their location, speed, and direction of travel. The devices can also communicate with stationary elements of the roadway, such as traffic signals, curves, and highway markers.
The devices analyze the data received, looking for hazardous situations or fast changes in the surrounding environment such as a nearby car braking or switching lanes suddenly.
When a hazard is detected, there is an audible or visible warning to the driver, who can then take the proper action to avoid the hazard.
The technology being tested is nowhere near the ideal of a "smart car" that can drive itself. Accident prevention is still dependent on driver awareness and corrective action.
But according to researchers, the technology could reduce crashes where alcohol was not involved by up to 80%.
Secretary of the U.S. Department of Transportation, Ray LaHood, is enthusiastic about the project. "This cutting-edge technology offers real promise for improving both the safety and efficiency of our roads."
We look forward to the day when traffic crashes are rare or non-existent. In the meantime, if you have been involved in a car, truck, or motorcycle accident, be sure to contact a personal injury attorney in Mt Clemens to protect your rights.