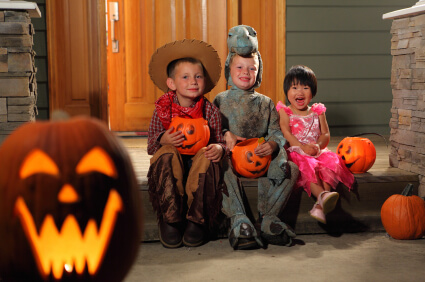 Category
Halloween Safety Tips in Michigan
The scariest thing that children should ever encounter on Halloween is running into someone wearing a terrifying mask. Unfortunately, Halloween is one of the deadliest nights of the year for child pedestrians.
AAA Michigan reports that the risk of a pedestrian fatality increases four times on Halloween. Young trick-or-treaters are quickly caught up in the excitement of going door to door, gathering their candy loot.
For children who are out unsupervised, the dangers grow exponentially, with no one to help them watch for passing cars or be extra careful when crossing the street.
Safety Precautions for Trick-or-Treating
Children under 12 should be accompanied by an adult when trick-or-treating, and parents should repeatedly review the rules with their children about looking both ways and staying alert when in an intersection or crossing the street. Remind kids to always walk – don't run – on established pathways or sidewalks and stay in well-lit areas.
Halloween Costume Safety
Avoid letting children wear masks, which can obscure their vision. And make sure that costumes are well-fitting so that kids are less likely to trip and fall. Discourage sharp "accessories" for costumes like swords, even if they're plastic, which can be a hazard should a fall occur.
While drivers out on Halloween night are responsible for being aware of youngsters who are out and about, children should wear reflective tape on their costume, carry a reflective bag, and carry a flashlight or glow sticks so that they are more easily seen in the dark.
Safeguard Your Property
Even when parents and children are taking every safety precaution, accidents can still happen. Slips and falls can easily occur on your own property, and any trick-or-treater who is harmed because of poor visibility, a tripping hazard, or an overeager pet can make you liable. Make sure outdoor lights are on and, if possible, light walkways for increased visibility.
Learn more about Halloween safety at Safe Kids USA.
Contact Femminineo Attorneys in Macomb County, Michigan, to discuss your auto accident or slip and fall case.