Call 855-65-CRASH for Mt Clemens & Metro-Detroit Michigan Wrongful Death Attorney & Lawyer Services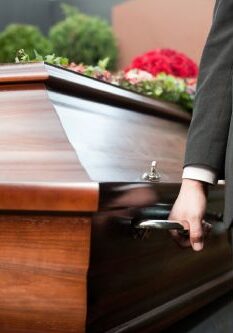 Get the facts: A wrongful death suit allows surviving family members to seek justice on behalf of a loved one killed due to negligence, medical malpractice, or an intentional act.
The Loss of a Loved One
The unexpected loss of a loved one is traumatic. When that person's death was caused by someone else's negligence, the situation is even more painful. In the midst of your grief, it's difficult to consider the legal ramifications of losing a loved one. However, you do have legal options when it comes to wrongful death, and Femminineo Law can help you seek justice for your loss.
Experienced Wrongful Death Attorneys
With the experienced legal team at Femminineo Law, a wrongful death suit can become a settlement that recognizes the loss you and your family have suffered, while also compensating for the needs of a spouse, children, parents, and other family members. You can also seek damages that acknowledge your loved one's pain and suffering prior to their death that cover lost wages as well as medical, hospital, funeral, and burial expenses.
There's no cap on damages in a Michigan wrongful death lawsuit, but the state does impose a limit on medical malpractice damages in a wrongful death claim stemming from a health care provider's error.
Contact Femminineo Attorneys in Mt. Clemens, Michigan to schedule your initial no-cost consultation.
Email Us
You are entitled to seek maximum compensation for your suffering, whether you have personally suffered a physical injury or lost a loved one due to wrongful death. David C. Femminineo's personal injury experience has resulted in substantial settlements for his clients.