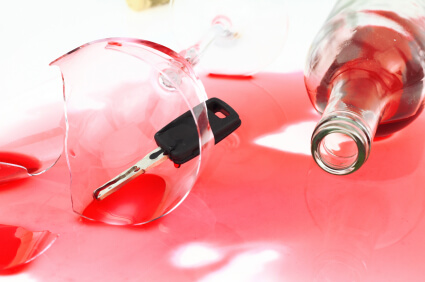 Category
Drunken Driving Fatalities and Motorcyclist Deaths on the Rise in Michigan
Distracted driving has quickly become an epidemic thanks to the pervasiveness of smartphones, but drunk driving is still one of the top causes of fatalities on the road. In 2015, alcohol-related traffic deaths went up 28 percent, from 236 in 2014 to 303 in 2015, according to Michigan's Office of Highway Safety Planning. Fatalities among all auto accidents – not only drunken driving fatalities – increased 10 percent, from 876 in 2014 to 963 in 2015 – this is the highest the number has been in Michigan in the past five years.
A Push to Increase Individual Breathalyzers
The dramatic increase in the number of fatalities caused by drunk drivers last year in the state of Michigan prompted Mothers Against Drunk Driving (MADD) to push for the passing of a law that requires ignition interlocks – a breathalyzer for an individual's car – to be installed in the vehicles of first-time drunk driving offenders, not only in the cars of repeat offenders and those charged with a designation of "super drunk." Currently, judges have the discretion to institute ignition interlocks in the vehicles of first-time drunk driving offenders, but most often the drunk driver is subject to random alcohol and drug testing and counseling.
Being forced to pass a breath test before starting the vehicle, according to MADD officials, would reduce the likelihood of repeat drunken driving occurrences. "This new information illustrates why MADD has asked the Michigan Legislature to please pass a strong, life-saving law that extends ignition interlock use to all drunk drivers," says Tyler MacEachran, the state executive director of MADD Michigan. "Ignition interlocks keep drunk drivers off the road and the public safe."
Penalties for Michigan drunk drivers are increasing >>
Motorcycle Accident Fatalities in Michigan
Along with the unhealthy number of drunk driving and distracted driving fatalities on Michigan roads, the number of motorcycle deaths continue to rise. In Macomb County alone in the summer months of 2015, there were five motorcycle deaths over the course of two weeks. And new data from state highway safety offices indicate that motorcyclist deaths went up by 10 percent in 2015. Over 5,000 people were killed on motorcycles last year.
The dangers to Michigan motorcyclists is compounded by the repeal of state helmet laws for motorcyclists, alcohol and drug use, increased speed limits, and an increase in the number of vehicles that populate U.S. highways. Not to mention, motorcyclists are often at risk because of visibility issues, negligence by operators of motor vehicles, and risky driving techniques.
Motorcyclists are far more likely to be killed or injured in a crash than a motor vehicle occupant – though the wearing of a helmet is a safety measure that can certainly save lives. Motorcycle drivers should also take precautions to wear other recommended safety gear to protect themselves from serious injuries in case of a crash. Of course, like every other driver on Michigan roads, motorcyclists are at the mercy of their companions on the highway and their own level of intoxication and awareness.
If you have been involved in an auto accident involving a drunk driver, or if you have lost a loved one because of a drunk driving accident, contact David Femminineo today to discuss your case.