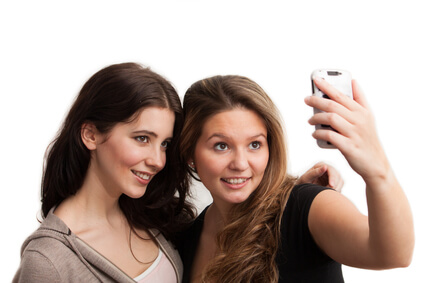 Category
Selfies: The Newest Form of Distracted Driving
A selfie is when someone takes a picture of themselves that highlights what they're wearing, what they're doing, and where they are. Unfortunately, many of the locations of these photos are in a car – in the driver's seat. If you thought texting while driving was dangerous, selfies have led to a fresh epidemic of distracted driving and a rise in auto accidents.
AAA reports that more drivers are taking selfies and posting them on social media sites like Instagram, Twitter, and Facebook. These daredevil shutterbugs – teens and adults alike – are sharing their photos with hashtags that make it clear they're driving, and photos taken to clearly reflect where they are at the time. Twelve percent of all fatalities in distracted driving accidents are directly related to the use of a mobile device at the time of the crash.
The Distracted Driving Epidemic
Distraction.gov reports that 3,328 people were killed in the U.S. in 2012 from distracted driving accidents alone. Selfies are part of the problem and those who text while driving are twice as likely to get into a serious accident. Here are more sobering statistics:
10 percent of all drivers under the age of 20 involved in fatal crashes were reported as distracted at the time of the crash. This age group has the largest proportion of drivers who were distracted.
At any given daylight moment across America, approximately 660,000 drivers are using cell phones or manipulating electronic devices while driving, a number that has held steady since 2010. (NOPUS)
Drivers in their 20s make up 27 percent of the distracted drivers in fatal crashes. (NHTSA)
Five seconds is the average time your eyes are off the road while texting. When traveling at 55mph, that's enough time to cover the length of a football field blindfolded. (2009, VTTI)
A quarter of teens respond to a text message once or more every time they drive. 20 percent of teens and 10 percent of parents admit that they have extended, multi-message text conversations while driving. (UMTRI)
If you have been the victim of an auto accident in Michigan because of distracted driving, contact Femminineo Attorneys PLLC to speak with personal injury attorney David C. Femminineo about your case.