Call 855-65-CRASH for Mt Clemens & Metro Detroit Michigan Slip and Fall Accident Attorney & Lawyer Services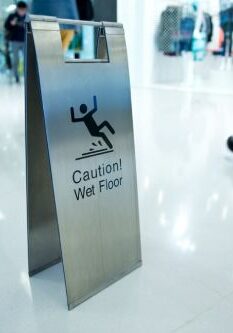 Over $10 million recovered for cases of slip and fall accidents.
Get the facts: The average hospital cost for a slip and fall accident is over $30,000.
Facts About Slip and Fall Accidents
Falls are a leading cause of fatal and serious injuries such as broken hips and brain trauma. The costs to you, your family, and your quality of life can be devastating. If someone else's negligence is the cause of your injury, contact Femminineo Law today.
Michigan law states that a property owner must keep their premises safe and free of hazards. If you've been injured while on someone else's property – be it a home, apartment building, restaurant, parking lot, mall, or grocery store – or because of a slip and fall accident on ice or snow, you may have a claim and the right to seek damages.
Review Your Slip & Fall Accident Claim
The personal injury attorneys at Femminineo Law will review your claim, determine where the negligence lies, and pursue a case against any and all parties responsible for contributing to your injuries, whether property owner, property manager, or maintenance company.
Contact Femminineo Attorneys today for a no-cost consultation. We're here to get you the compensation you deserve.
David C. Femminineo has won generous verdicts in slips and falls accident and premises liability defense, helping clients collect compensation totaling more than $10 million.
Email Us
You are entitled to seek maximum compensation for your suffering, whether you have personally suffered a physical injury or lost a loved one due to wrongful death. David C. Femminineo's personal injury experience has resulted in substantial settlements for his clients.