Call 855-65-27274 for Mt Clemens and Metro-Detroit Michigan Motorcycle Accidents Attorney & Lawyer Services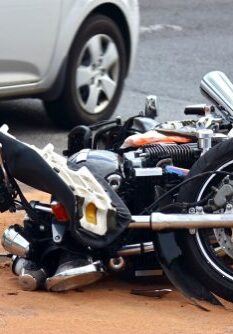 Get the facts: Motorcycle drivers and riders are entitled to the same rights as other vehicles on the road.
Motorcycle Accident Laws Are Different
Motorcyclists who are injured in an accident with another vehicle are entitled to seek compensation. However, the motorcycle accidents laws in Michigan are different from the laws that apply for automobile accidents or truck accidents. And motorcycle drivers are often blamed for the accident in question, whether or not clear evidence is available to support this claim.
That's why it's important that you contact Femminineo Law immediately if you've been involved in an accident with a motor vehicle.
At Femminineo Law, we'll answer all your questions about motorcycle laws, as well as motorcycle insurance, wrongful death claims, negligence lawsuits, hit-and-run accidents, at-fault claims, no-fault insurance benefits, insurance protection for catastrophic injury, first-party and third-party motorcycle accident claims, the statute of limitations for claims, crash helmets and Michigan helmet laws, and accidents caused by defects in the road.
Getting you the compensation you deserve can seem complicated. We'll make it easy.
Email Us
You are entitled to seek maximum compensation for your suffering, whether you have personally suffered a physical injury or lost a loved one due to wrongful death. David C. Femminineo's personal injury experience has resulted in substantial settlements for his clients.