Call 855-65-27274 for Michigan & Detroit-Metro Truck Accident Attorney & Lawyer Services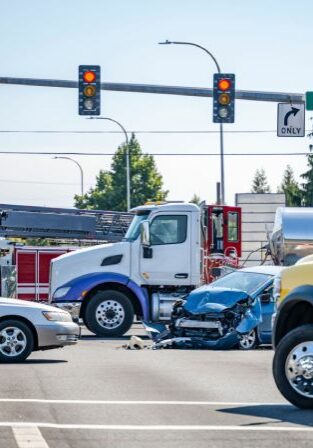 Get the facts: Truck accidents in the state of Michigan are handled differently than automobile accidents; there are separate state and federal laws that apply to commercial truck accidents.
Truck Accident Injury Lawyer
If you've been involved in a serious truck accident, it's important that you contact Femminineo Law immediately.
Large trucking companies often deploy rapid response teams to the accident scene to assess damaging evidence. These response teams can hamper investigations and are legally permitted to destroy evidence if they are not notified by an attorney to preserve it for your case. It's our job to make sure that doesn't happen.
Femminineo Law will act quickly to preserve the evidence, document your case, and file a lawsuit on your behalf.
Semi and Commercial Trucking Accident Settlement
Some commercial trucking companies will try every trick in the book to keep from paying you what you deserve. When they say they won't pay, we say they will.
Of the truck accident cases handled by the personal injury division of Femminineo Attorneys, 99 percent have resulted in substantial settlements and outcomes for our clients. Contact Femminineo Attorneys today, located in Mount Clemens, Michigan, for your no-cost consultation.
Email Us
You are entitled to seek maximum compensation for your suffering, whether you have personally suffered a physical injury or lost a loved one due to wrongful death. David C. Femminineo's personal injury experience has resulted in substantial settlements for his clients.