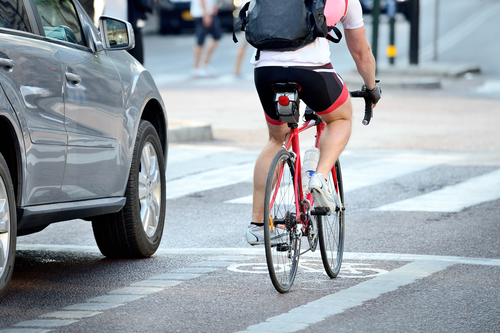 Category
4 Common Causes of Bicycle Accidents
The number of bicyclists on Michigan roads has increased exponentially thanks to a culture that is more eco-conscious and health-conscious than ever. The reduced emissions and increased calorie burns are excellent but with the good comes the bad. There is not always enough infrastructure to support cyclists, nor is every motorist patient enough to work to keep them safe. As a result, bicycle accidents happen, and they can be deadly.
Both operators of motor vehicles and the bicyclists themselves are guilty of bad behavior on the roads, a combination that makes for far more dangerous excursions for all.
Common Causes of Bicycle Accidents
Below are just some of the most common causes of bicycle accidents:
1. Inexperience
Enthusiasm, unfortunately, does not equal experience, especially when it comes to riding a bicycle. Some of the riders who are new to the activity – whether they're commuting to work or out for a leisurely ride –are at the greatest risk. Inexperienced bicyclists don't instinctively know what to do should they be suddenly cut off or confronted with the bad behavior of a driver weaving through traffic or making unsafe lane changes. A panicked newbie can be far more dangerous than an experienced rider.
Likewise, an inexperienced driver can be thrown off by the presence of a bicycle on their route, pushing them into oncoming traffic or off the road. It takes practice for new drivers to hone their awareness of everything around them, including bicyclists.
2. Not Following the Rules of the Road
It's not always newbie bicyclists who are problematic when it comes to following the rules of the road. In fact, they may be some of the best-behaved people on the road, they're just too timid about their decision-making and this hesitancy gets them in trouble. No, it's the veteran cyclists who are more likely to zoom through a red light or not bother to stop at a stop sign, risking their life, getting in the way of motorists, blocking a driver's view, and leading to a car accident.
3. Distracted Driving
Mobile phones don't go well with motorists or cyclists. Eating while driving, dealing with things in the backseat, adjusting your gears, fiddling with your earbuds, changing music, checking GPS – these are all multitasking activities and hallmarks of distracted driving that get in the way of focused safe driving, for drivers and bicyclists alike. Always stash the phone while you drive, and wait until you've pulled over and come to a complete stop to make any major changes to your settings, gear, or otherwise.
4. More SUVs
All motor vehicles are dangerous to cyclists. However, SUVs are one of the biggest threats. There is a far greater chance of a fatality for a bicyclist if they are involved in an accident with an SUV or pickup truck. The large size of these machines means they are designed to clip a bicyclists at head height, leading to the potential for far more serious and life-threatening injuries.
If you drive on Michigan roads in a vehicle or bicycle, know your place and take great care to watch for all vehicles, riders, and people around you. When everyone acts safely, safety will win. If you have been involved in a bicycle accident or car accident, contact Femminineo Attorneys in Mt. Clemens, MI, to discuss your case.