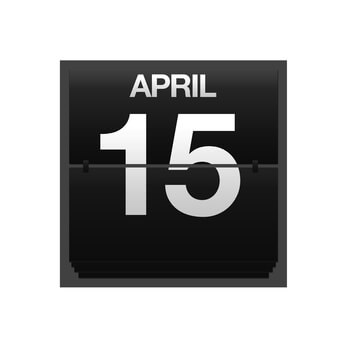 Category
Death and Taxes: Why Auto Accidents Spike on April 15
The day has arrived – April 15, tax day. One of the most dreaded days of the year for plenty of Americans. Unfortunately, some of these people also find themselves in auto accidents right alongside shelling out more money than they'd like to Uncle Sam. There are plenty of reasons why.
The Burden of Filing Taxes
Stress and taxes are certainly not strange bedfellows. The worry that you're doing something wrong on your taxes, the strain of writing big checks to the IRS, the pressure of getting your taxes done in time – these are just three factors that ramp up the stress level of Michiganites on April 15. And these are the same worries that fill Michigan drivers' heads on tax day, making them more prone to distracted driving and, therefore, more likely to be involved in an auto accident.
Exhausted By Taxes
You have til midnight on April 15 to get those taxes filed before they're officially late, which means there are plenty of people who will be working to the last possible second to complete their forms. And they may have been working late for many nights leading up to the deadline. The sleep deprivation combined with the strain of slaving over the taxes are a recipe for car accidents on tax day and the days following.
Tax Day Auto Accidents: The Risk Is Real
A study published in the Journal of the American Medical Association in 2012 gathered 30 years of National Highway Traffic Safety Administration data to find that there is a 6 percent increase that you could die in a car crash on tax day. Follow-up research conducted by the same doctors a year later found that the health risks associated with fatal car crashed on April 15 cost society $40 million – a significant figure that, ironically, is enough to wipe out the income taxes paid by 5,000 Americans.
Shouldn't filing online reduce some of the madness of driving around looking for a post office open late? Not necessarily. As identified above, the stress, distraction, and sleep loss caused by working on and worrying about taxes is enough to keep the risk of being in an auto accident on tax day solidly in place, whether you file online or by mail. Irritability is at a high, road rage is bubbling at the surface. And all of these factors can influence alcohol usage at this time of year, which certainly doesn't help the risk of being involved in an auto accident.
Penalties for Michigan drunk drivers are increasing >>
No matter how cautious you are, no matter how much you plan ahead and get your taxes filed, there are all those other Americans out there who are struggling with the same deadline, and many are on the road right beside you. If you find yourself in an auto accident as a result of tax day consequences, contact Femminineo Attorneys PLLC to speak with personal injury attorney David C. Femminineo about your case.