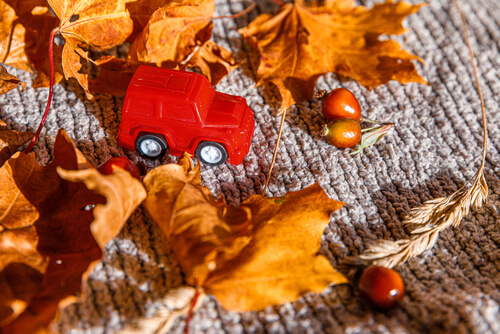 Category
Protect Your Family During Thanksgiving Travel in 2020
Over 55 million people traveled away from home during the holidays in 2019. This year, AAA projects that 50 million people still expect to travel, even though the CDC has recommended against Thanksgiving travel because of COVID-19. If you must travel in 2020 to see loved ones for the holidays, you are taking more risks than usual. Car crashes naturally increase during busy holiday travel, and you will also expose yourself to more opportunities to contract COVID-19.
Do You Really Need to Travel?
Celebrating Thanksgiving without your usual crew may be unthinkable, but if spending the holiday separately just this once can ensure that you will all be healthy enough to spend it together next year – potentially without masks and social distancing – shouldn't you be willing to make that concession?
If you're traveling, you should already have been quarantining. It's also important to pay attention to the numbers of COVID-19 cases along your travel route and at your destination. The more cases on the way, the more likely you are to get infected during travel and spread the virus to others upon arrival.
Weigh your decision to travel very carefully. Yes, you want to physically be with the people you love to give thanks for them, enjoy traditions and foods and companionship, but technology is with us. This might just be the year to have a virtual Thanksgiving.
Prep Your Vehicle and Its Contents
You want to avoid any car problems that could involve contact with others along the way, so make sure your car is fully serviced before your trip. Check all the fluids, brakes, tires, antifreeze, and fill up your gas tank. Have jumper cables at the ready, as well as cold-weather items like scrapers and extra blankets.
Make sure you have everything your passengers need too, including multi-layer cotton masks, hand sanitizer and disinfecting wipes. Stock up on plenty of water and foods for the duration of your trip so you can avoid having to stop for supplies at a restaurant or store.
Plan Your Route
If your trip is a short one and you can make it on one tank of gas and without bathroom stops, you're one of the luckier travelers. If your trip is lengthy and you will need to stop to use the restroom, especially if you have children on board, then plan your route carefully so you can select the least busy rest stops or gas stations to pause your trip.
You may want to alter your departure day and time to avoid the typical holiday crowds and minimize your contact with frequently touched common surfaces. Many families have chosen to rent an RV for their travel so they have everything at their disposal and don't have to share with the general public – including a toilet, shower, beds, and fridge.
Prepare for the Norm
Beyond the stress that COVID-19 has put on everyone this holiday season, you will still need to be prepared for the usual dangers that accompany Thanksgiving travel: heavy traffic, drunk drivers, distracted drivers, and drowsy drivers.
If you are involved in a car crash during your Thanksgiving travel, contact Femminineo Attorneys to discuss your case.