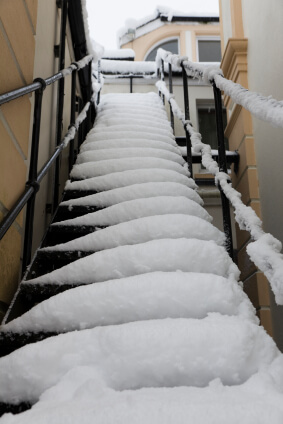 Category
Watch Your Step: How to Win Your Michigan Slip and Fall Case
The winter Michigan weather is upon us and with it comes slippery and poorly maintained sidewalks and parking lots. If you've had a slip and fall at the negligence of another, you may have a case – but it can be extremely difficult to prove slip and fall personal injury cases.
The good news: At Femminineo Attorneys, we have recovered over $10 million in compensation for our clients who have suffered an injury because of the negligence of a property manager, property owner, or maintenance company. These generous verdicts are a testament to our firm's ability to establish where the carelessness lies in a personal injury case.
When selecting your Michigan personal injury attorney for your slip and fall case, you want to hire a professional who is prepared to carefully review your claim and pursue a case against any and all responsible parties. Whether your accident occurred at a restaurant, mall, grocery store, your apartment complex, or even someone else's home, you may have a right to seek damages for your injuries.
As snow, sleet, and ice descend on Michigan, watch your step, but if you are unfortunately injured because of another's poor maintenance of their property, contact David Femminineo and the personal injury lawyers of Femminineo Attorneys PLLC to help you seek damages for your pain and injuries.