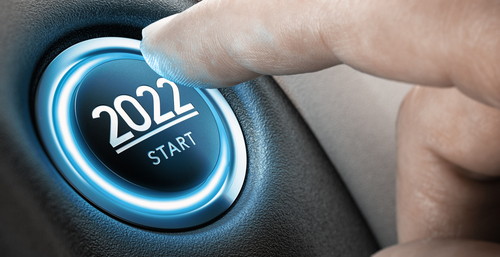 Category
Avoid an Auto Accident During the New Year's Holiday Period
New Year's Eve and New Year's Day are high-risk holidays for auto accidents. Drinking and celebrating – then getting behind the wheel afterward instead of staying in one place – is a recipe for potentially fatal crashes. But the risk of New Year's accidents last much longer than just 24 hours, and all Michigan drivers should be aware of the dangers of the roads before and after January 1.
How Long Does the New Year's Celebration Really Last?
The National Safety Council looks at the dangers of car accidents on New Year's in an expansive way. According to the NSC, the holiday period can last from 1.25 to 4.25 days in length, depending on which day of the week the holiday falls. For 2022, New Year's Day is on a Saturday, so the holiday period is a whopping 3.25 days, estimated to extend from 6 p.m. on Thursday, December 30, 2021, through 11:59 p.m. on Sunday, January 2, 2022.
What does that mean to you? There's an even longer length of time that you need to be careful on Michigan roads and watch out for drunk drivers, because there will be more of them, before and after the first of the year. Drowsy drivers and distracted drivers will be out en masse too, exhausted from staying up late, partying, and ready to share their photos and videos from their celebrations, even attempting to do so while driving.
How COVID-19 Might Impact New Year's
The NSC estimates that there could be between 347 and 514 traffic deaths over the New Year's holiday period. This time of year is a high time for travel, especially car travel, and traveling by auto has the highest fatality rate of any major form of transportation based on fatalities per passenger mile. Many people are traveling home from Christmas family visits just before New Year's with the intention that they will be safe in their own space and avoid the chaos of the night of December 31. But their departure times are putting them in the red zone, when people are already beginning to celebrate the dawn of a new year by drinking and then driving, making highways more dangerous because of it.
Unfortunately, these travelers are still at risk, according to the NSC's estimate of the length of time the New Year's holiday spans. And then, of course, there is COVID-19, the wild card in all celebrations and estimates as we roll over into a new year. COVID is affecting travel choices and impacting social activities, making this year's estimate of fatalities uncertain.
Some people will be out in droves on New Year's Eve, ready to make up for lost time last year when celebrations were on lock down. Now vaccinated and boosted, unconcerned about the Omicron variants, many people will choose to be with friends and family, perhaps drink more than usual, and then drive.
Auto Accident Lawyer Near Me
Take precautions on New Year's in all ways. Drive defensively, do not drink and drive, put your phone away while behind the wheel, and choose the safest way to celebrate 2022.
If you are involved in an automobile accident in Michigan, contact Femminineo Attorneys in Mt. Clemens, MI, to discuss your case.