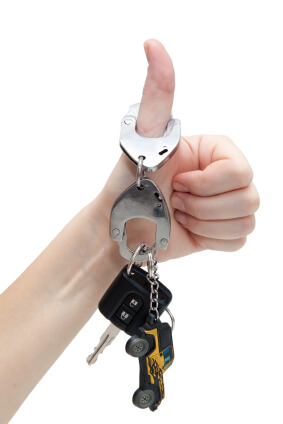 Category
Beware of Accident "Cappers" in Metro Detroit
Local 4 Defenders recently called on veteran personal injury attorney David Femminineo for his expert opinion regarding the latest disturbing trend in the Metro Detroit area – cappers.
As if car accident victims are not already vulnerable, hurting, and scared, they are now being targeted by individuals who work for less-than-reputable attorneys and attempt to lock in an auto accident victim with a lawyer. These complete strangers – called cappers, runners, or steerers – are contacting Michigan auto accident victims and offering them payment in exchange for their loyalty to one attorney.
"If someone approaches you and says, 'Sign these documents to hire an attorney,' don't do it," David Femminineo warns.
Local 4 further explains this illegal insurance scheme: "In many cases, the attorneys will send the injury victims to specific doctors who exaggerate the severity of the injuries, prescribe unnecessary tests and treatment, then over bill insurance companies. Kickbacks are doled out."
It is a felony in the state of Michigan to solicit someone who has been in an accident. Unfortunately, many police departments are unfamiliar with this new law and, as a result, cappers are still running free and practicing their scam.
As Femminineo says, soliciting victims is unfair, and this scheme is also negatively affecting the majority of attorneys – like Femminineo – who do play by the rules. "It's very unfair for those attorneys who pay for advertising, who have excellent reputations, and have clients that want to come back to them for injury matters," Femminineo said.
People are being victimized once by their accident, and again by these illegal solicitors. If you have been the victim of an auto accident, contact David Femminineo to discuss your case – don't allow a capper to influence your decision. And if you have fallen prey to a capper, contact us to discuss your rights.
See the complete Local 4 Defenders video featuring David Femminineo