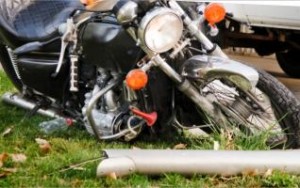 Category
David Femminineo Pursues Civil Damages for the Family of Motorcyclist Killed in Collision with Police Officer
This past summer, James Thomas Bush was killed when his motorcycle collided with Officer Thomas Murphy's police car. Over the past five months, the family of Bush has held out hope that someone would be held accountable for their son's death. But, last week, the Wayne County Prosecutor's Office determine that no warrant will be issued against Murphy, a St. Clair Shores police officer, and no criminal charges will be filed. The fatal collision happened on July 22 around 9:30 p.m.
Fox 2 Local News interviewed David Femminineo, the personal injury attorney who represents the family of Bush, to discuss this latest development. "There is no one who could possibly say that the motorcyclist was not in plain view with its lights fully illuminated, glaring against the front windshield of the officer's vehicle as seen by the dash-cam video," says Femminineo.
The police report clearly states under "hazardous action" that Officer Murphy failed to yield and was cited as such, a charge which the officer's dash-cam video reflects. "He was fully at fault for causing the accident. Cited for causing the accident. And now there's no charges?" says Femminineo.
This is not the end of the case for the family of Bush, however. With the support of Femminineo, civil damages will be pursued. The family of Bush is suing Murphy and his police department for wrongful death.
View the entire Fox 2 interview with David Femminineo below, or on our YouTube page.
If you have lost a loved one in a fatal motorcycle accident or auto accident, contact David Femminineo today to discuss your case.