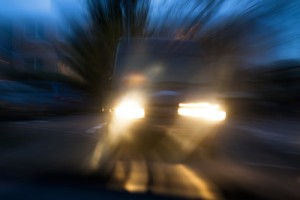 Category
Are Wrong-Way Driving Accidents Becoming an Epidemic?
From California to Texas, Detroit to New Jersey, wrong-way driving accidents are making plenty of headlines. Though wrong-way accidents may not be as prevalent as drunk driving accidents and distracted driving, they do happen and, quite often, fatalities are the result.
Defining Wrong-Way Driving
While it would seem that the definition of a wrong-way driving crash is self-explanatory, the U.S. Department of Transportation describes it as "a vehicle traveling in a direction opposing the legal flow of traffic on a high-speed divided highway or access ramp collides with a vehicle traveling on the same roadway in the proper direction."
Freeways and exit and entrance ramps are typically the areas where wrong-way driving accidents occur most often, as opposed to cars that cross the median and move toward oncoming traffic. In many cases, wrong-way driving occurs because of impairment – whether by drugs, alcohol, or drowsy driving – aggressive driving, or even attempting to evade police.
Do elderly drivers increase auto accident risks? >>
Statistics About Wrong-Way Driving Crashes
Annually, an average of 300 to 400 people are killed because of wrong-way driving crashes. That's a lot of people, but this count represents only about 1 percent of the total number of fatalities that occur on the roads every year. This is a fact that is sobering in and of itself.
Nevertheless, wrong-way driving crashes are often significantly more severe than other types of car crashes, as head-on collisions at high speeds are typical. Even if fatalities do not occur, critical and life-threatening injuries are not uncommon.
5 things to do if you witness a Michigan car accident >>
Wrong-Way Driving Prevention
In Arizona, an almost $4 million wrong-way driver prevention project has gotten the green light, the first U.S. program of its kind to use thermal-detection cameras to identify vehicles that are traveling the wrong way. The system is designed to alert the wrong-way driver of their mistake while also notifying other drivers on the road and law enforcement. Flashing lights on freeway ramps, messages on overhead boards, and illuminated signs will be implemented to make drivers aware of the dangers in their midst.
Wrong-way driving accidents highlight a reality that many people forget: You can be incredibly careful on the road, but you have no way of controlling the other drivers who are out there with you.
Drunken driving fatalities and motorcyclist deaths on the rise in Michigan >>
If you or a loved one are involved in a wrong-way driving accident, talk to your personal injury attorney immediately. Contact David Femminineo today to discuss your case.