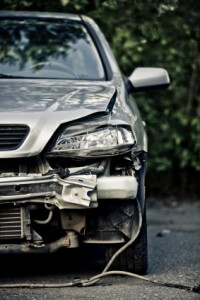 Category
David Femminineo Beats the Insurance Company: State Farm Ordered to Pay Unpaid Benefits in Full
Insurance companies have bad reputations, and for good reason – they often do whatever they possibly can not to pay benefits to insurance policy holders, at least not in full. But in the case of a recent Michigan auto accident claim case held in Macomb County Circuit Court, David C. Femminineo's personal injury legal expertise prevailed.
State Farm was ordered to pay Mr. Femminineo's client – a State Farm policy holder – in full for unpaid, first-party, no-fault benefits sustained during an auto accident. The insurance company attempted to deny the client her wage loss and medical bills. Mr. Femminineo successfully proved that the benefits were far overdue, and the jury awarded 100 percent of the benefits – including interest – which ultimately resulted in a takeaway of over $63,000 for his client.
This verdict exemplifies just how important justice is to Mr. Femminineo as a personal injury attorney. Whether your case is auto-related or medical malpractice, the bottom line is this: The right Michigan personal injury lawyer will work unfailingly to secure the insurance benefits to which you are entitled.
In the case against State Farm, the insurance company tried to settle for $15,000, far less than what the client was owed and deserved. Mr. Femminineo would not accept any outcome but success.
Fighting a claim against an insurance company for unpaid benefits? Make your appointment with David C. Femminineo today to discuss your case.
Read about other settlements won by David C. Femminineo for his clients:
Homemaker Awarded $900K Settlement – David C. Femminineo Proves Future Economic Loss
David Femminineo Settles Third-Party Auto Negligence Suit for $1.4 Million
David Femminineo Wins $300,000 Settlement in Stunning Motorcycle Accident Case