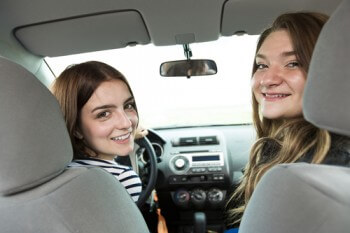 Category
Do You Need a Parent-Teen Driving Agreement?
Parent-teen driving agreements (PTDAs) are not a new concept. States, insurers, and safety organizations have developed PTDAs, and a new report is calling on every State Highway Safety Office to create or modify an agreement that is consistent with teen driving laws and reflective of best practices, according to the Governors Highway Safety Association (GHSA). Teen safe driving victim advocate Tim Hollister – whose 17-year-old son was killed in a car crash – developed the report, and cites the incredible value of PTDAs, while also noting that they are not often implemented in households with teen drivers.
The Influence of a Parent-Teen Driving Agreement
The PTDA is an underutilized tool for teen driver safety that could save lives. Far too many parents take for granted that their licensed teen driver is smart enough and conscientious enough to make all the right decisions while behind the wheel. You must have a conversation with your teen driver about safe driving habits. Teens are impressionable, whether they're paying attention to their peers or their parents. How others behave is a major influence on teens, but having hard and fast rules in place and knowing that there are consequences if the rules are broken can help keep teens in line, enable parents to better keep their young drivers check, and prevent teen auto crashes from occurring.
What is a PTDA?
A PTDA is a document that addresses:
Seat belt use
Speeding
Rules of the road
Curfew
Presence of passengers
Alcohol or drug use
Calling for safe rides
Costs of driving
Consequences of violating the agreement
The goal of a PTDA is to offer clear, consistent, and detailed information to parents and teen drivers about:
State driving laws
Prohibitions on the road
Requirements of the road
Major causes of teen driver crashes
There should also be an opportunity within your PTDA to create and adopt customized parent-teen rules that suit your household, geographic location, and the maturity level of your teen, whether you feel like you need to address taking selfies, further highlight the dangers of distracted driving, or discuss teen driving expectations during special events, like prom or graduation. Examples of what to say and what not to say when discussing driving rules and expectations – along with a sample PTDA – can be found here.
It's incredibly important to be aware of Michigan teen driver laws. A family's PTDA can set a higher bar for safety to bolster the state rules. Teens may be behind the wheel, but parents are responsible for the driving habits their teen develops, good or bad.
If you have been involved in a car crash involving a teen driver, or if your teen has been in a car crash, contact David Femminineo today to discuss your case.